I'm humbled and grateful to announce that for the first time in 30 books, I made a bestseller list. Even though my name isn't on the list, I'm okay with that.
The Day I Met Jesus premiered at #2. I'm besotted!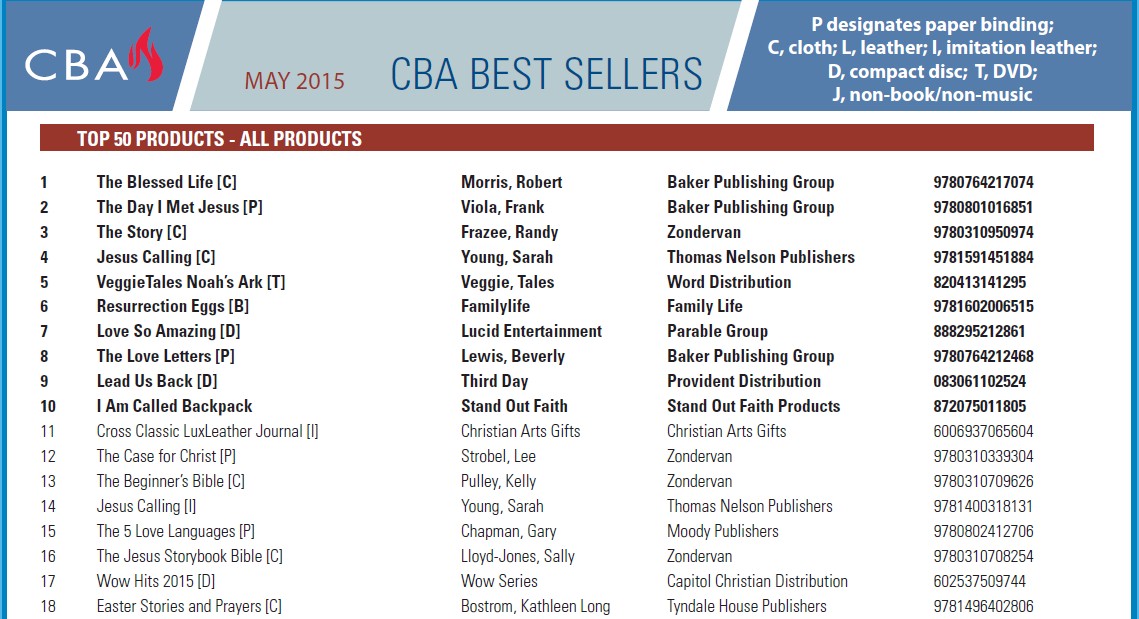 The book might just make a terrific Mother's Day gift for your mama. You can read the Sample Chapter, description, and endorsements here. If you order from Amazon today, it'll arrive in time (unless she lives in Fiji.)
…
Today I told a future writer that I had made the list. He gave me a high five, which I returned. The joy in seeing this was tempered by the hours and miles and toil I've walked through since 1992. This by no way compensates for the grit, but it is lovely icing on a cake that took many years to bake.
I told him this: "You must settle your worth and calling before you embark on this journey. Your worth because you will get more and more rejections the further you get in your writing career. Your calling because you have to return to that time and time again when circumstances go south."
Because this whole shindig is about sheer obedience.
Oh yes, there is joy when I string words and thoughts and sentences and stories together. Absolutely. But underlying that discipline is this deep need and desire to hear what Jesus has to say and DO IT.
He does not nor did not guarantee success. But what He did grant was so much better.
Case in Point: Today I talked to a group of women via SKYPE who read my low-selling book Beautiful Battle. I was surprised at how the book had impacted them. Wow! I felt my soul lighten at their words, and I realized again that God's economy has rules I clearly don't understand.
We write, write, write, then let those words fly while God brings the increase. If we prescribe "increase" as fame or books sold or big checks, we'll miss the beauty of one life changed, one life reoriented toward the kingdom.
That's why we write, friends. Not to stand on a platform and holler our worth, hoping people will notice us.
No, we write so that others can find their worth, and when they do, they whisper that joy to another, then another. It's not a splashy method, but it's a powerful one.
One obedient word at a time.
One life at a time.
If you're a writer despairing that your words have no impact, let it rest. Let God be creative. Let Him reach the one through your words. And then settle in to receive little sweet surprises from His hands.
…
Honestly, talking to those dear women today was a greater highlight than seeing my book hit a list. Because underneath it all, that's the beauty of how God works. One person at a time. In His lovely, lovely, surprising ways.